Back to all news
China Income Fund VIII closes with RMB 2.6 billion of equity commitments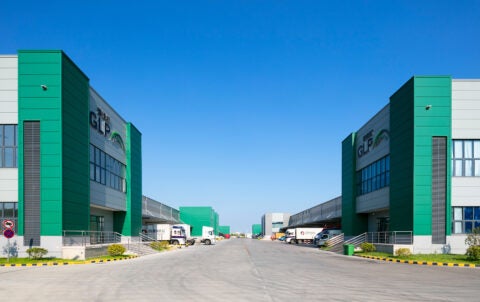 GCP has raised capital from over 90 domestic and global investors for its China strategies and manages over USD 58 billion AUM in China collectively 
CIF VIII seeded with 870,000 sqm of assets located across key logistics hubs
Shanghai, 6 July 2023 – GLP Capital Partners ("GCP") has closed China Income Fund VIII ("CIF VIII"), the latest fund in its flagship onshore income fund series, with equity commitments of approximately RMB 2.6 billion. The capital was raised from a group of five domestic insurance companies featuring new and repeat investors who have previously participated in GCP's onshore RMB funds.
GCP introduced its first RMB-denominated strategy in 2017 to meet the growing demand from domestic institutional investors for income-producing logistics and industrial assets in China. Since then, the company has expanded its onshore RMB funds business to RMB 128 billion[1] across 20+ strategies across real assets and private equity. Collectively, GCP manages approximately $58 billion AUM in China for a global and diverse set of over 90 institutional private capital partners including more than 60 domestic institutional investors. It was also the first international company to list a real estate investment trust in China with the landmark IPO of GLP C-REIT in 2021 and is one of the few C-REITs to successfully complete a follow-on offering in June 2023.
The CIF VIII portfolio comprises over RMB 5 billion of core, income-generating modern logistics assets with total gross floor area of 870,000 sqm located across key logistics hubs, including Shanghai, Guangzhou, Zhongshan, Xiamen, Changsha and Chengdu. The assets were seeded from GLP's balance sheet and are leased to companies in manufacturing, logistics, e-commerce and retail sectors.
"The successful closing of CIF VIII affirms the continued confidence in our capabilities and expertise in managing and operating logistics real estate," said Teresa Zhuge, Executive Vice Chairman and President, China at GCP. "As a trusted partner of choice, we continue to attract capital from investors seeking access to our proprietary pipeline of high-quality income-producing assets in China, and plan to establish additional funds to capitalize on the demand."
GCP was named "Fund House of the Year: China" at the AsianInvestor Asset Management Awards 2023 for its strong achievements and fundraising performance over the past year across onshore, offshore and private equity strategies.
Media Contact
Faye Kwan
Tel: +65 6933 3608
Email: fwee@gcp.com
[1] Unless stated, all exchange rates are reported as 1 USD = 7.22 CNY