Back to all news
GLP Capital Partners announces RMB 1.75 billion of new capital raised for China value-add strategies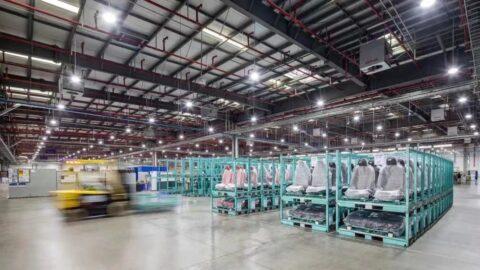 These transactions are among the select few offshore China logistics sector fund closings in 2023
Shanghai and Singapore, 9 October 2023 – GLP Capital Partners ("GCP") has closed on approximately RMB 1.75 billion (c. $250 million) of fresh capital for its China value-added strategies. The equity was raised from a leading global institutional investor and when fully leveraged will be invested in a pre-identified portfolio of GLP-developed modern logistics assets valued at approximately RMB 3.5 billion (c. $500 million).
The seed portfolio comprises four high quality, income generating logistics industrial parks located in Beijing, Shanghai and the Greater Bay Area with total net leasable area of more than 420,000 SQM. The parks serve customers in the advanced manufacturing sector, including new energy vehicle producers who are establishing domestic manufacturing bases as part of China's 'New Economy' drive.
"This offshore fundraise expands our value-add series in China and serves as a complement to our onshore RMB income strategies which continue to grow alongside strong investor interest," said Teresa Zhuge, Executive Vice Chairman and President, China at GLP Capital Partners. "The successful closings are a vote of confidence from our investors and demonstrates the resiliency of the logistics sector in China as well as the quality of GLP's assets. We are excited to continue partnering with new and returning LPs who appreciate our long-term track records of disciplined performance across market cycles."
Collectively, GCP manages approximately $58 billion AUM in China for a global and diverse set of over 90 institutional private capital partners including more than 60 domestic institutional investors. The company has raised approximately $2 billion of capital year-to-date for its China onshore and offshore strategies across real assets and private equity.
Media Contact
Faye Kwan
Tel: +65 6933 3608
Email: fwee@gcp.com