Back to all news
GLP J-REIT Reaches New Investors Through JPY 30 billion Global Offering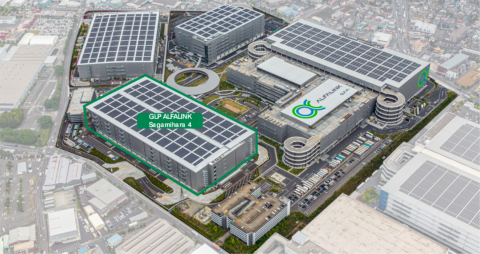 JPY 10 billion contributed by high net worth investors, a first for GLP J-REIT and the market overall
Tokyo and Singapore, May 31, 2023 – GLP Capital Partners ("GCP") announced that Japanese real estate investment trust GLP J-REIT (TSE: 3281) will acquire three properties and a 30% stake in ALFALINK Sagamihara 4 for a total acquisition price of JPY 58.2 billion (approximately $420 million) through a global equity offering of JPY 30.9 billion (offer price based, approximately $220 million).
This global offering represents a significant milestone as GLP J-REIT becomes the first J-REIT to establish a dedicated portion targeting high net worth investors. GLP J-REIT believes that it will lead to further diversification of the investor universe and create new capital inflows primarily from high net worth investors, which is expected to have a long-term investment horizon.
Yoshiyuki Miura, President of GLP Japan Advisors Inc., the manager of GLP J-REIT, said, "We are delighted that our global offering has attracted substantial interest from a diverse range of investors, including notable institutional investors from Japan and abroad. We believe the newly established high net worth investor portion solidifies GLP J-REIT's position as an industry leader and reaffirms our commitment to leading the J-REIT market through implementing innovative initiatives and seeking to enhance investor value by leveraging GLP Group's extensive experience in developing and operating logistics real estate."
The four assets were developed by the REIT's sponsor GLP Group and will add 172,866 square meters of gross floor area. GLP J-REIT is included in the MSCI Global Standard Indexes, which is widely used by international fund houses for benchmarking global equities portfolios.