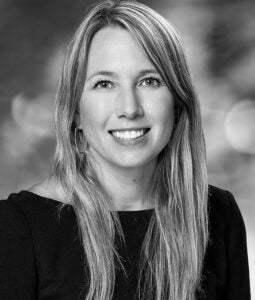 Annie Fitzgerald
Chief Accounting Officer
Annie Fitzgerald is the Chief Accounting Officer at GLP Capital Partners ("GCP"). Prior to GCP, Annie held a similar position at GLP US where she oversaw the fund accounting functions, including reporting, property and operational accounting, budget and forecasting, and treasury.
Prior to joining GLP US, she served as Chief Accounting Officer of InvenTrust Properties Corp. and then Care Capital Properties. At both organizations, she was responsible for SEC reporting, Sarbanes-Oxley compliance, accounting, financial planning and analysis, and treasury functions, and was the finance lead through various strategic platform transactions.
Annie received her Bachelor of Science in Accounting and Finance from Drake University and is a Certified Public Accountant.