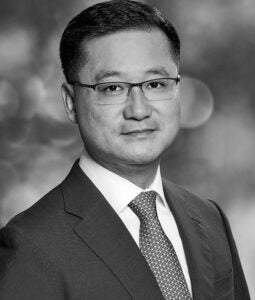 Ming Z. Mei
Founder and Executive Chairman
Ming Z. Mei is the Founder and Executive Chairman of GLP Capital Partners ("GCP"). Ming is also the Co-Founder and CEO of GLP Pte. Ltd. ("GLP"). Ming has led all phases of GLP's development since its founding in 2009, including its listing on the Singapore Stock Exchange in 2010, which was the largest-ever real estate IPO globally at the time. He has led the strategic global expansion of GLP's logistics real estate business and has grown its fund management business to $124B AUM. More recently, under Ming's leadership, the company diversified and built data center and renewable energy businesses as well as formed strategic partnerships with other sector and industry leaders.
Ming sits on various public and private boards. As a lifelong learner, he has devoted his philanthropic efforts and charitable donations towards improving education for underprivileged children.
Ming graduated from the Kellogg School of Management at Northwestern University and the School of Business and Management at the Hong Kong University of Science and Technology with a Master of Business Administration. He received his Bachelor of Science in Finance from Indiana University School of Business.